专辑英文名
: J S Bach Violin Concertos
专辑中文名
: 巴赫小提琴协奏曲
艺术家
: Cecilia Bernardini
古典类型
: 协奏曲
资源格式
: FLAC
版本
: [24 bits 192 KHz]
发行时间
: 2016年03月18日
地区
: 美国
语言
: 英语
简介
: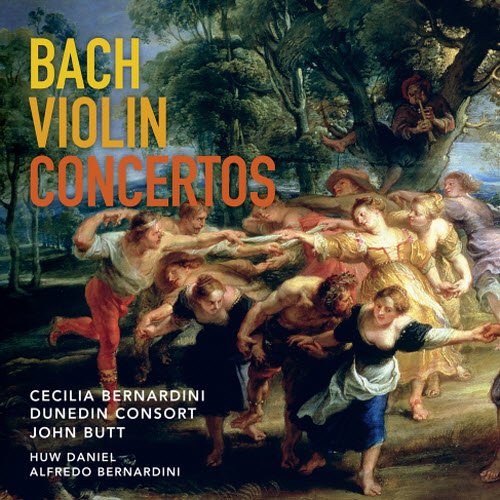 专辑介绍:
Cecilia Bernardini 塞西莉亚.贝尔纳迪尼 - 荷兰小提琴家
当她7岁时,Bernardini开始演奏小提琴, 并从 Julia Veerling 得到了指导。 在12岁那年,她被录取到阿姆斯特丹音乐学院的年轻人才班,在那里她被Jan Repko教授,后来又被Vesko Eschkenazy和Ilya Grubert教授。 她获得了各种课程和硕士课程的奖学金,包括Herman Krebbers,Theo Olof,Gerhard Schulz,Yfrah Neaman,David Takeno,Lorand Fenyves,Rainer Kussmaul和Philippe Graffin。 1998年,伯纳迪尼接受了VPRO电视台播出的Isaac Stern的邀请。 伯纳迪尼在阿姆斯特丹音乐学院完成了10年的优待。 然后,她跟著大卫·塔科诺的市政厅音乐戏剧学院的大师,在那里她也分别毕业。 同时,由於Rachel Podger和Lucy van Dael的教导,触使她对较历史性作品实践的兴趣也提高了。
Bernardini started playing violin games when she was 7 years old and then had a lesson from Julia Veerling. On her 12th she was admitted to the young talent class of the Conservatory of Amsterdam, where she was taught by Jan Repko and later by Vesko Eschkenazy and Ilya Grubert. She received scholarships for various courses and master classes, including Herman Krebbers, Theo Olof, Gerhard Schulz, Yfrah Neaman, David Takeno, Lorand Fenyves, Rainer Kussmaul and Philippe Graffin. In 1998, Bernardini received an invitation to teach Isaac Stern, broadcast by VPRO television. Bernardini finished her studies at the Amsterdam Conservatory with a 10 cum laude. Then she followed a master at the Guildhall School of Music and Drama at David Takeno, where she also graduated with distinction. At the same time, due to the lessons of Rachel Podger and Lucy van Dael, her interest in historical practice was raised.

Conductor: John Butt
Composer: J.S. Bach
Audio CD (18 Mar. 2016)
Please Note: Requires SACD-compatible hardware
Number of Discs: 1
Format: Hybrid SACD, SACD
Label: Linn
ASIN: B01A96QRBU
Other Editions: Audio CD
Average Customer Review: 5.0 out of 5 stars
AllMusic Review by James Manheim [-]
There is certainly no shortage of recordings of these popular Bach violin works, but this one by the Dunedin Consort with violinist Cecilia Bernardini has many aspects to recommend it. At the top of the list must be the soloist's flair of Bernardini herself, playing a bright-eyed 1743 Camillus Camilli violin. In her playing you get the virtuoso energy of the contemporary Italian school without the hard edge, and there is a sense of play in her music-making that one senses Bach would have loved. Sample one of the finales, perhaps the "Allegro assai" from the Violin Concerto in E major, BWV 1042, for a taste. Bernardini also interacts marvelously with her collaborators, Huw Daniel in the two-violin concerto and her father, Alfredo Bernardini, producing a bewitching Baroque oboe sound in the hypothetical but convincing Concerto for violin and oboe in C minor, BWV 1060R. Another of those collaborators is John Butt, who leads a perfectly sized Dunedin Consort (there is a ripieno string group, but a small one) that follows Bernardini with agility around the high-speed corners. The Greyfriars Kirk sound is clear but a little chilly for what is really a very warm performance that finds a lot of fun in Bach's music. Highly recommended.
Release Date March 11, 2016
Duration 59:53
Genre Classical
Styles Concerto
Recording DateNovember 17, 2014 - November 20, 2014
Recording Location Greyfriars Kirk, Edinburgh, UK
Dutch-Italian violinist Cecilia Bernardini takes a break from leader duties as she steps into the spotlight to deliver a virtuoso performance under the direction of Bach specialist John Butt OBE.
NotesNews (2)Reviews (26)Tour Dates (17)
#1 UK Specialist Classical Chart
Netherlands Radio 4 'CD of the Week'
5 stars 'There are so many things to marvel at: her husky, shapely tone, her earthy way with rhythm, how she tugs playfully the top of phrases, her ability to dart in and out of ensemble textures and make the whole thing so joyously convivial.' The Guardian
5 stars 'This is a fabulous recording of some of my favourite music; I have yet to hear a recording by John Butt that is not utterly convincing; with his Dunedins, he has struck gold once again – this goes straight to the top of my pile for rainy days when I need cheering up!' Early Music Review
Album of the Week: '...this highly anticipated new recording is certain to please fans, and create new ones. Bernardini...deliver stellar performances that draw out all the lyricism, wit and exuberance of Bach's writing.' Classic FM
Dunedin Consort's formidable reputation for performing Bach is set to scale new heights with this highly anticipated recording.
Opening the program is the colourful and joyful concerto for violin and oboe (Alfredo Bernardini, oboe) with its supremely lyrical central movement. Two of Bach's solo violin concertos, each overflowing with inventive detail, and the Sinfonia with solo oboe that opens Cantata 21, follow.
The program culminates in one of Bach's greatest masterpieces: the Double Concerto for two violins (Huw Daniel, violin), with its famous and sublime slow movement. Although Bach was most famous as an organist and keyboard player, he was also a fine violinist; his idiomatic writing and characteristic flair is evident in the many dazzling moments he creates.
Bach*, Cecilia Bernardini, Dunedin Consort, John Butt, Huw Daniel, Alfredo Bernardini ‎– Violin Concertos
Label: Linn Records ‎– CKD 519
Format: SACD, Hybrid, Multichannel
Country: Europe
Released: 2016
Genre: Classical
Style: Baroque
Companies, etc.
Recorded At – Greyfriars Kirk, Edinburgh
Credits
Cello – Jonathan Manson
Composed By – Johann Sebastian Bach
Directed By, Liner Notes, Harpsichord – John Butt
Engineer [Assistant] – Robert Cammidge
Ensemble – Dunedin Consort
Producer, Recorded By – Philip Hobbs
Soloist, Oboe – Alfredo Bernardini
Soloist, Violin – Cecilia Bernardini, Huw Daniel (tracks: 11 to 13)
Technician [Keyboard] – Keith McGowan (2)
Viola – Alfonso Leal Del Ojo
Violin – Colin Scobie, Huw Daniel, Sarah Bevan-Baker, Sijie Chen
Violone – Maggie Urquhart*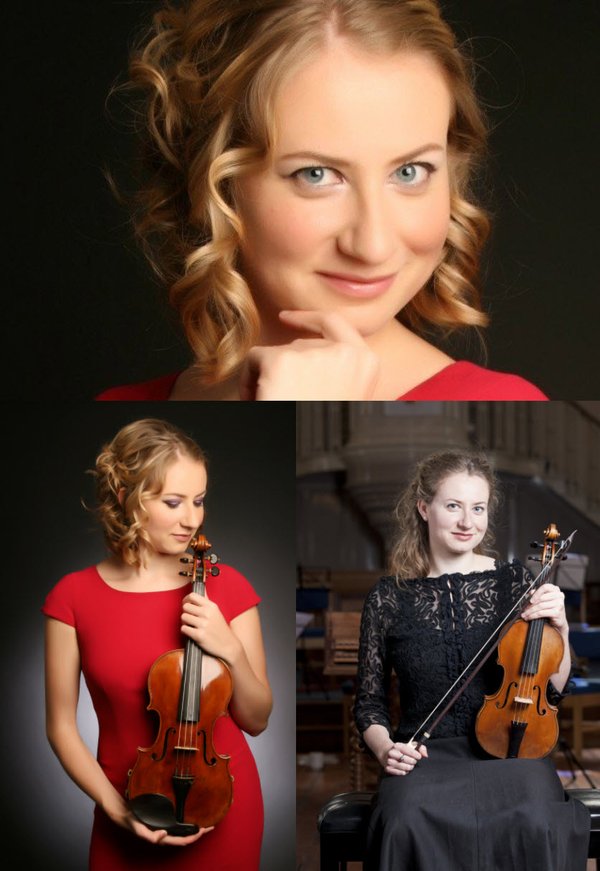 专辑曲目
:
Concerto For Violin And Obe In C Minor, BMV 1060R (12:59)
01. Allegro 4:50
02. Adagio 4:46
03. Allegro 3:23
Violin Concerto In E Major, BMV 1042 (14:52)
04. Allegro 7:40
05. Adagio 5:31
06. Allegro Assai 2:41
07. Ich hatte viel Bekümmernis, BMV 21 - Sinfonia 2:41
Violin Concerto in A minor, BMV 1041 (13:26)
08. [Allegro] 3:49
09. Andante 6:05
10. Allegro Assai 3:32
Concerto fir two violins in D minor, BMV 1043 (14:01)
11. Vivace 3:40
12. Largo Ma Non Tanto 6:18
13. Allegro 4:33